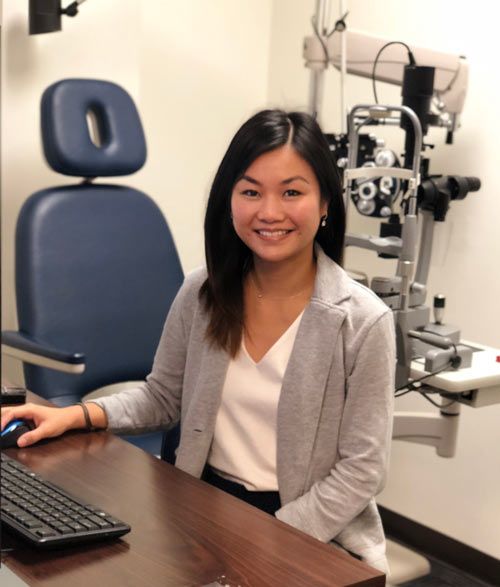 Stephanie Ann Ma, MD
Comprehensive Ophthalmologist
Dr. Stephanie Ma completed her undergraduate education at the University of Michigan, where she graduated with a Bachelor of Science in Cellular Molecular Biology with high distinction. She attended medical school at Wayne State University School of Medicine and was a member of the prestigious Alpha Omega Alpha Honor Medical Society. During medical school, she was a member of the World Health Student Organization and participated in a mission trip providing medical care to the underserved in Belize. After completing her medical internship at Beaumont Hospital-Dearborn, she then went on to finish her ophthalmology residency at Rutgers University.
Dr. Ma is a member of the American Academy of Ophthalmology. She practices comprehensive ophthalmology and has special interests in glaucoma and the management of diabetic retinopathy.
She is originally from Troy, MI in southeastern Michigan and currently resides in Manhattan. In her spare time, she enjoys playing tennis, hiking, and spending time outdoors.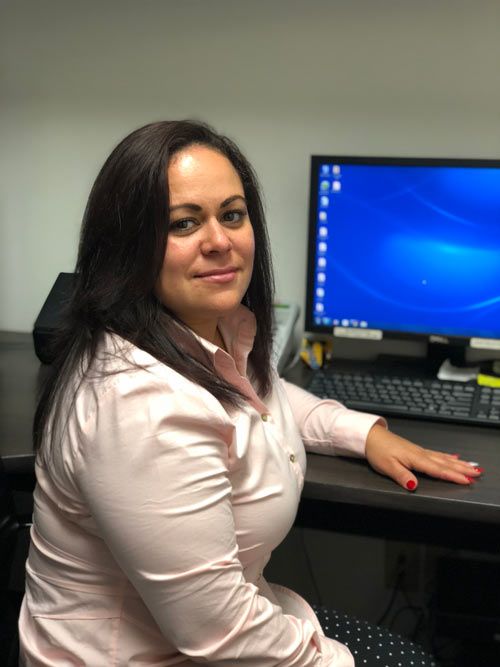 Carmen Lorenzo
Practice Manager
I was born and raised in the Bronx, NY. My parents are from Puerto Rico. I am Bi-Lingual in English and Spanish. I have a BBA and have been in the field of Ophthalmology since 2004. Being a part of the Progressive Ophthalmology team for 3 years has given me the opportunity to grow with a great team and help people which I enjoy doing. On my spare time, I love quality time with family/friends, listening to music, dancing, exercising and watching football.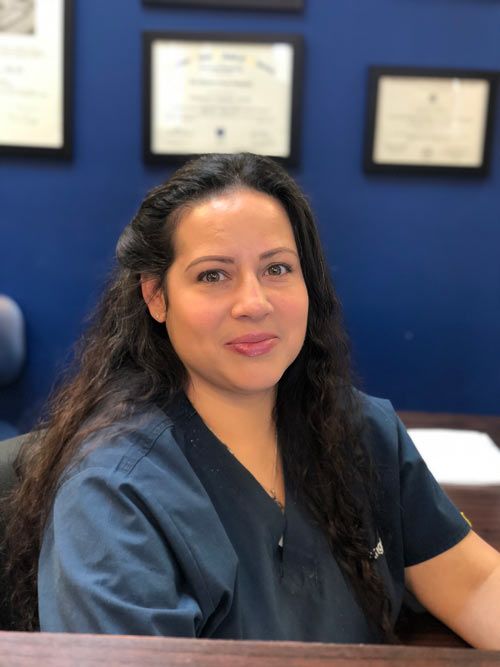 Angelina Cruz
Receptionist
My name is Angelina Cruz but I like being called Angie. I was born and raised in NY. I am bilingual in English and Spanish. I have always loved to be helpful to others since I can remember as I believe that being a caring person helps me be more efficient in my profession as a medical receptionist. On my spare time,​​​​​​​ I love spending it with my family and traveling whenever I have the opportunity.
Stephanie Rivera
Receptionist
My name is Stephanie Rivera and I was born in New York City. My life journey continues with my family and dogs beside me. I enjoy my daily commute around the city, the rush, morning coffee runs, and the sunset as I walk my lovable dog right after work. I choose to be a part of the medical field because I like to be a part of helping others and bringing joy to our patients lives. Every day is a mystery, but I learned that life is better when you laugh it off so make sure you're enjoying all the small things.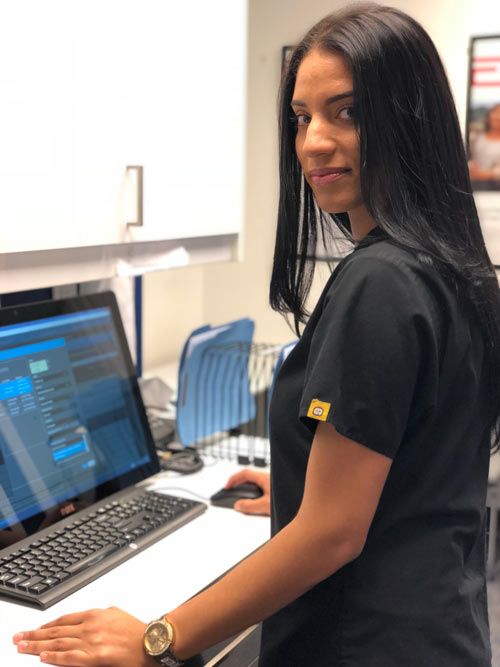 Yesenia Pena
Ophthalmic Technician​​​​​​​
I was born and raised in Brooklyn New York. I come from Dominican/Nicaraguan parents who came to the USA in search of the "American Dream". The struggles I came across and accomplishments have made me. I am free spirited and live life soul searching and trying to be the best I can be. I am a student at Kingsborough College pursuing a nursing career. I always knew the medical field was the right fit for me. From using instruments and interacting with people, I was convinced of my passion for this field. I have been working for Progressive Ophthalmology since 2014 and my experience has been incredible. I started as a receptionist and worked my way to become an Ophthalmic Technician. The staff and Dr. Ahdoot have been like family. I'm so grateful for their support. Nothing satisfies me more than to help others. I will continue to strive and find myself along the way. We all fall and stumble, yet that's usually when life reveals its beauty to us. Life is beautiful!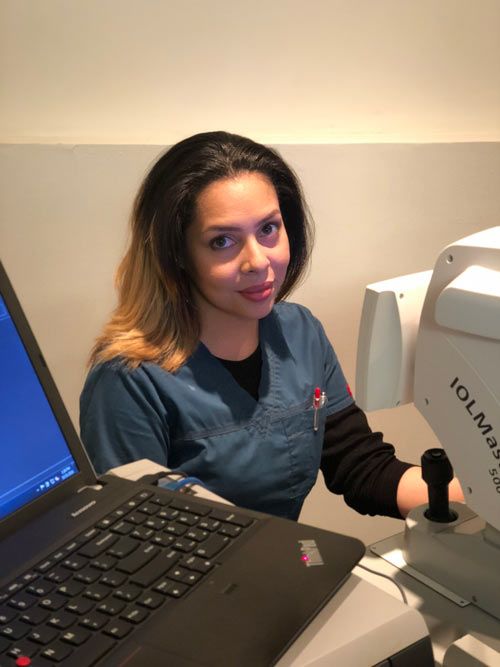 Debora Rivera
Ophthalmic Technician
My name is Debora Rivera. I like to be called Debee. I was born in New Jersey and raised in Brooklyn, NY. I am bilingual in English and Spanish. Since I can remember, I have always been a fun and energetic individual with the ability to help others. On my down time, I'm a professional hip hop dancer and a model. I recently moved back home from California as an Ophthalmic Technician. Joining the medical field has taught me a lot in helping others and definitely gave me a different perspective on life. I've been with Progressive Ophthalmology since April 2018 and I must say I enjoy each day.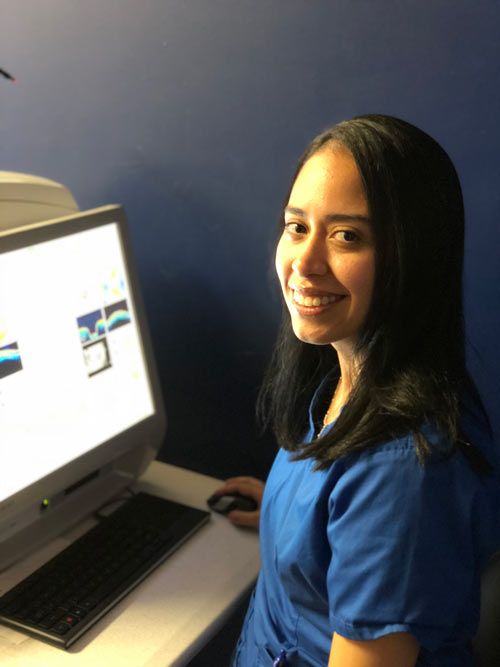 Diana Montoya
Ophthalmic Technician
I was born in Queens, New York. I earned my medical assistant certificate in July 2008 through the New York medical and dental assistant school. I have since embarked on this exciting career as an ophthalmic technician. My job provides me to work right alongside an ophthalmologist which makes it tremendously exciting.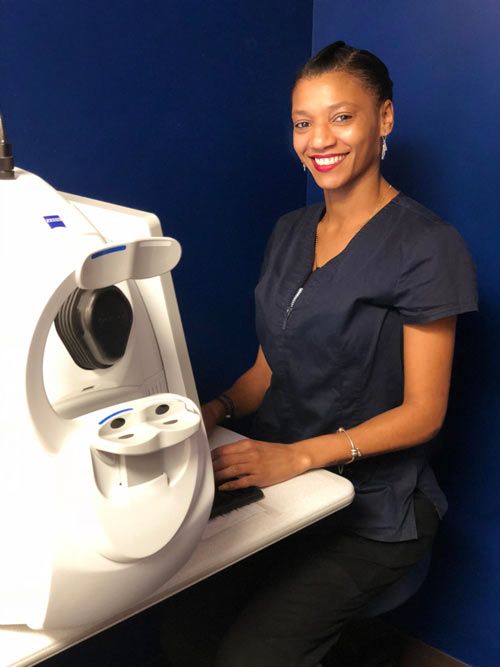 Dorca Ciriaco
Ophthalmic Technician
I was born in the Dominican Republic and relocated to the United States at the age of 14. I am Bilingual in Spanish and English. After high school, I worked in different fields to help contribute to my household. In 2004 I decided to go back to school. I got in to Branson Ort College and graduated in 2008. My first employment in the medical field was in 2009 and I have been in the field of Ophthalmology since then. I have been with Progressive Ophthalmology since May 2015. I am open to learn new things and that is what keeps me thriving to give the best of me and to focus all my dedication to make my work.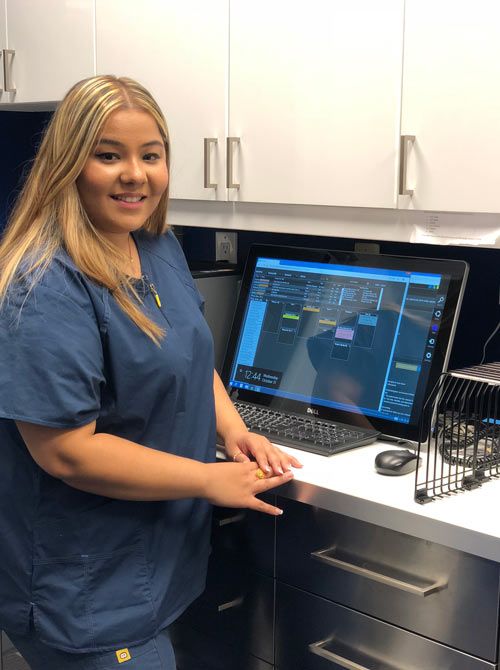 Annam Hamza
Surgical Coordinator

I have had the honor and privilege of being part of Dr. Ahdoot's team since 2015 and in the Ophthalmology field since 2012. Dr. Ahdoot's precise surgical skills have transformed the lives of many patients. As the surgical coordinator, I help educate patients throughout the surgical process. I believe education is key to a positive experience. I work closely with patients from start to finish so communication is very important. I am multilingual in English, Urdu, Hindi, and Punjabi. Some of my responsibilities consist of scheduling surgeries, going over pre-operative and post-operative instructions, working with insurance on pre-auth for surgical procedures and assisting in financing options or any questions regarding the surgical process.